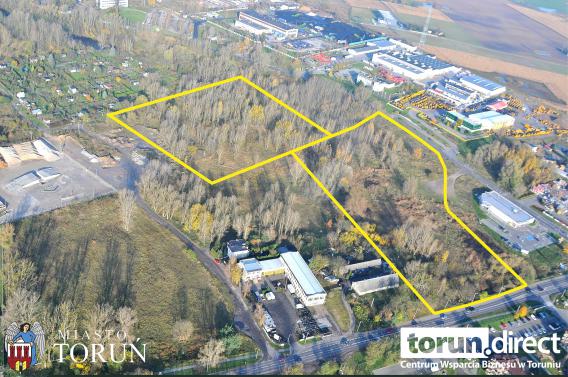 total area - 4,6817 ha
ambit 42
number of plots - 2
ownership - Municipality of the City of Toruń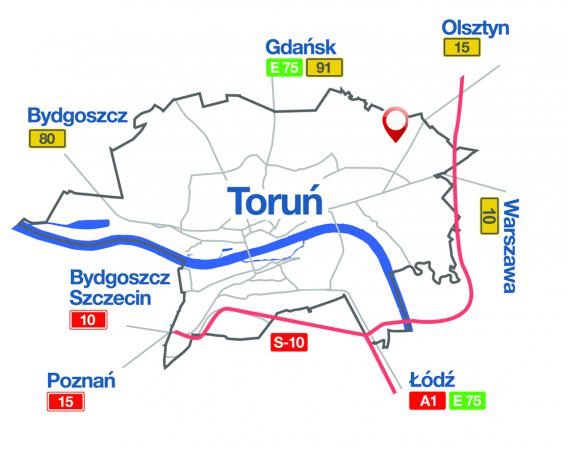 north-eastern part of the city by the route leading to Olsztyn (National Road No. 15)
not built-up and wooded area
in the immediate vicinity - multi-family buildings, service and production facilities and retail outlets       
access from Wapienna St.
existing utilities in the vicinity of the property boundaries: electrical grid, water distribution system.
existing utilities located in neighboring streets: sewage network, telecommunications network, gas network.